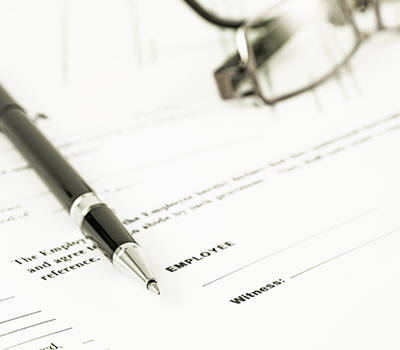 Labor /employment law regulates the employment relationships. Labor legislation is influenced and transformed amid the wider social conditions and is closely related to the economic function of the state.
In this context, our legal office handles, among others, the following types of cases:
Legal advice through all stages of the employment relationship;
Drafting, amendment and termination of employment agreements;
Issues relating to the employer's managerial right;
Claims following termination of employment agreement and invalid dismissal;
Judicial and extrajudicial representation (including negotiation) on employment matters, such as, claims for overdue wage payments, compensation for dismissal, compensation for working accident;
Change in employment status in case of mergers and acquisitions (M&A) and, in general, transfer of business;
Collective redundancies;
Borrowing workers;
Full-time work and part-time work;
Job rotation;
Legal procedures before the Hellenic Labor Inspectorate and appeals against Hellenic Labor Inspectorate's acts imposing fines.