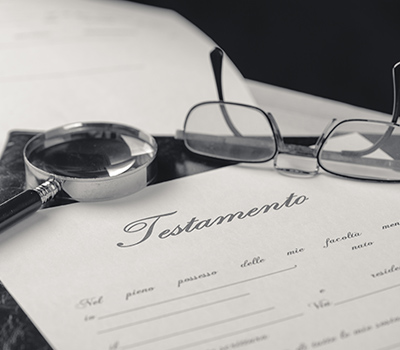 Succession/Inheritance law is the branch of civil law regulating the continuation of economic activity of a person after his/her death and dealing with various issues, such as: intestate succession, will, disinheritance, community among heirs, acceptance of succession, renunciation of succession, forced heirship, unworthiness of heir, certificate of inheritance, legacy, trust, modus etc. In general, succession law rules govern the transfer of the decedent's estate assets and liabilities to his successors, and the relationships between the heirs and/or between the heirs and third parties.
In this context, our legal office can handle, among others, the following cases:
Publication of a will;
Judicial declaration of a hand-written will as authentic will;
Issues relating to forced heirship;
Invalidation of will or inheritance;
Procedure for acceptance of succession, legacy or trust;
Procedure for renunciation of succession;
Community among heirs;
Issuance of certificate of inheritance.